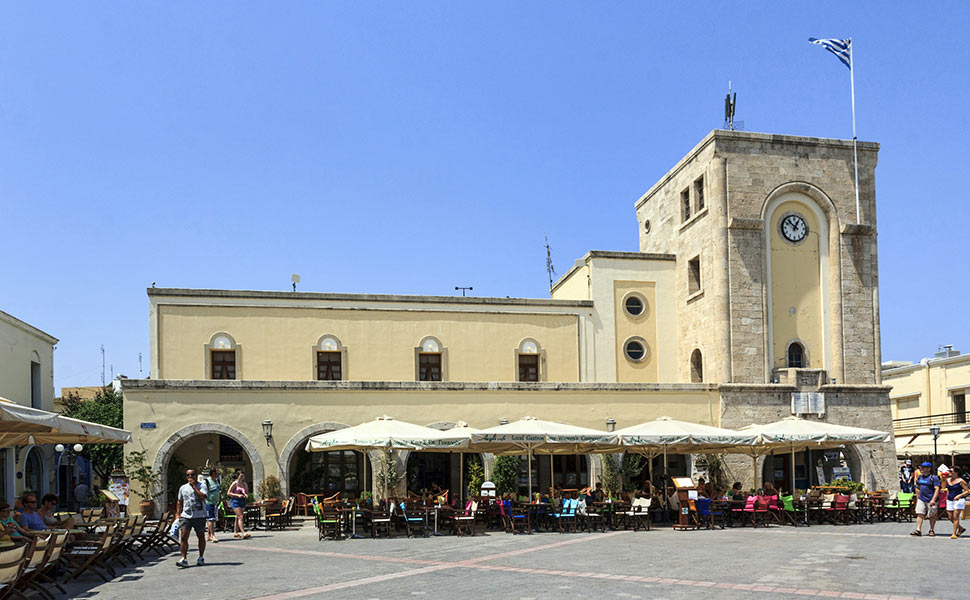 The architectural identity of Kos
The architecture of Kos was greatly influenced by the Italian style, with fine examples being the capital city's Town Hall and administrative building ("Dikitirio"), both belonging to the pre-1933 earthquake period.
Post-earthquake Italian buildings include the theater ("Egli") in Eleftherias Square, the Archaeological Museum and the Municipal Market. Nevertheless, the island has at times been influenced by the architectural styles of other occupiers as well, most notably the Ottomans, whose long stay on the island turned towns into grand bazaars complete with commercial shopping districts, mosques and drinking wells.
A defining moment in the contemporary architectural history of Kos was the devastating 1933 earthquake, which led to the rebuilding of much of the island by its then occupiers, the Italians. In accordance with the Italian urban planning model, the city of Kos was divided into three distinct residential zones based on the financial/social status of the populace. Thus, the northern sector of the city was planned for the less prosperous residents and contained smaller homes, the central districts were reserved for the middle classes with 2-storeyed houses and shops, while in the eastern sector of the city spacious mansions with large properties were laid out.
Following WWII and the island's unification with the rest of Greece, tourism on Kos began to flourish and large hotel units were built in an effort to reinforce and sustain this emerging development. The island's traditional small, whitewashed, low houses with simple lines, colorful doors and flat roofs, gave way to modern buildings.
Although many of the older, traditional buildings have vanished, visitors can still enjoy a glimpse of what the entire island once looked like among the cobblestones streets and alleyways of villages such as Asfendiou, Pyli, Kefalos and Antimachia, the latter home to distinctive windmills as well.