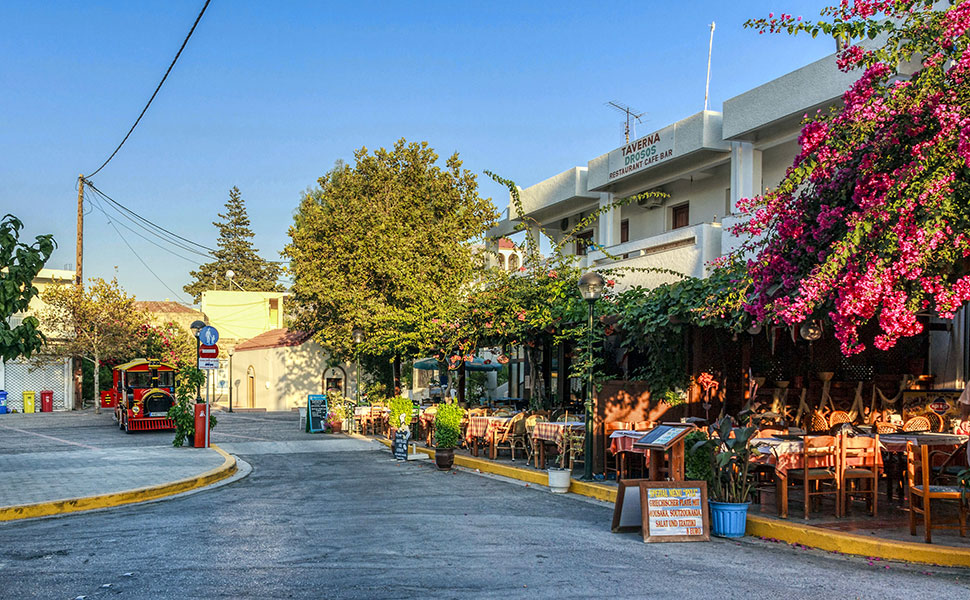 Pyli village of Kos Island
Located in the center of the island approximately 15 kilometers from the capital, Pyli is another of the many picturesque villages that absolutely deserve a visit.
Most come here to see the traditional Pyli-style house (Pyliotiko Spiti), a typical village home whose kitchen, living room, bedroom, furniture and utensils have been preserved in authentic early last century style.
Even today, the village's 2,500 inhabitants live in stone homes radiating off of the charming central square that is lined with traditional cafes (kafenia) and "tavernas" and is the focal point of village social life and an obvious attraction for visitors.
Three kilometers south-east of Pyli is Paleo Pyli, an abandoned settlement known as the "Mystras of the Dodecanese Islands" because of its impressive acropolis: a mighty 11th century fortress.
Visitors can explore this most important of Byzantine monuments that the island has, with its preserved well, cobblestone streets, ruined homes and churches of Agios Antonios, Panayias ton Kastrianon and Agion Asomaton.
Map information of Pyli village in Kos Island