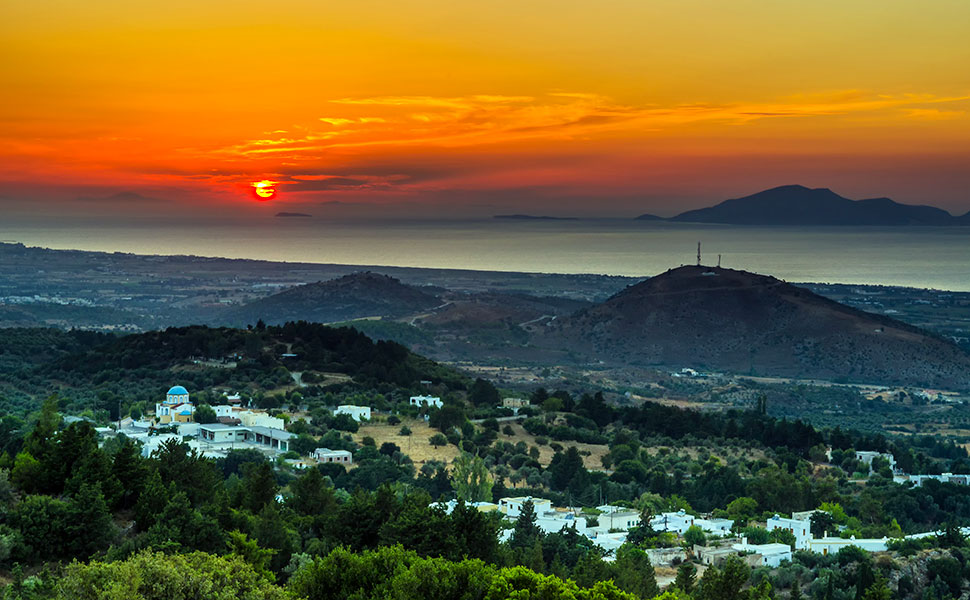 Asfendiou area
A large, dignified village, 14 kilometers south-west of the city of Kos, Asfendiou experienced periods of economic prosperity in the past and developed affluent districts that exist to this day. Built on the slopes of Mount Dikeos, the village distinguishes itself for its numerous stone towers which give it a fortress-like air, as well as for its many churches, a testament to the unwavering faith of the locals.
Asomatos is the island's largest settlement, where one can visit the striking 11th-century church of Asomaton Taxiarchon and its intricately-sculpted wooden chancel screen, or the church "Evangelistria" and the ruins of the paleo-Christian Basilica of Agios Pavlos.
Lagoudi is yet another district of the greater Asfendiou area, built into the surrounding cliffs with its beautiful church dedicated to Saint John the Theologian (Agios Ioannis tou Theologou), as well as the settlement of Chaichoutes, also known as Agios Dimitrios from the church of the same name in the area, with its traditional café (kafenion) a final vestige of the vibrancy that this district once knew. Today, Agios Dimitrios and its deserted ruins stand as a historical example of what a 1840s farming community looked like.
In stark contrast to the sweet melancholy of abandoned Agios Dimitrios is charming Zia
Map information for Asfendiou area – Kos Island