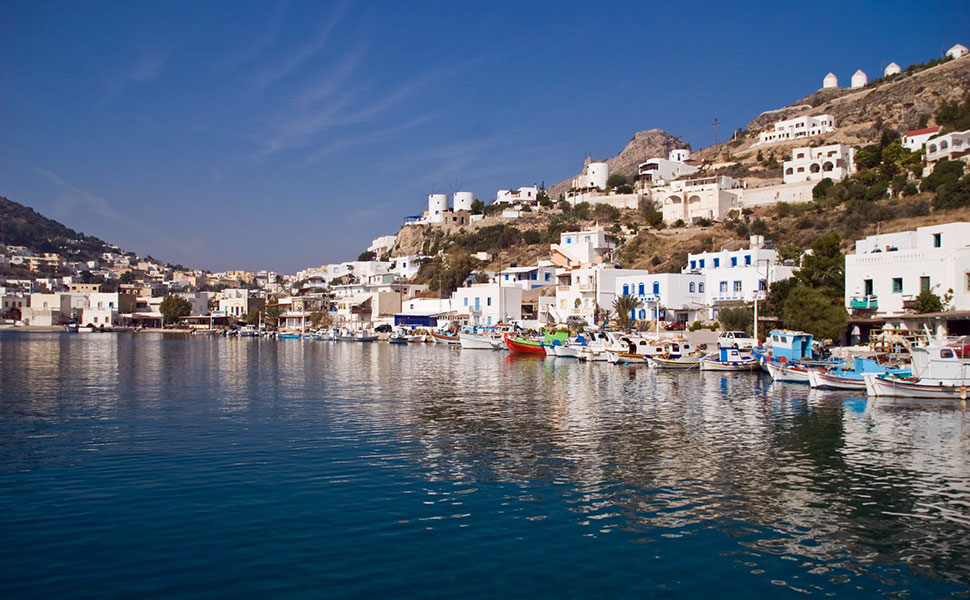 Info about island of Leros
Anyone who has visited Leros island is immediately struck by the serenity it evokes, as well as by its stunning waters that are ideal for swimming, fishing or diving.
Situated between Patmos and Kalymnos and also part of the Dodecanese chain of islands, Leros is characterized by tiny bays surrounded by pine and salt cedar trees, striking capes, valleys leading to the sea and low mountains and small hills covered in eucalyptus trees.
An island that humbly unfolds itself before the visitor, revealing its spectacular beauty. A peaceful place that open-handedly offers its inimitable splendor to all. This beauty has contributed to the island's moderate tourist development, offering unique services and options to every visitor. Leros is a diver's paradise, surrounded by an underwater habitat of immense ecological importance as well as being "host" to a significant number of World War II shipwrecks.
Agia Marina is the island's capital and largest town, while other interesting villages include Lakki, with its natural harbor for small and larger craft, incidentally one of the Mediterranean's largest natural harbors; the traditional fishing village of Panteli; Vromolithos, noted for its beautiful beach; Alinta, the island's most developed tourist area and Xirokampos in the south.
There are daily flights between Athens and Leros, as well as ferry and high-speed boat connections with the port of Piraeus and most islands in the Dodecanese including Patmos, Kalymnos, Leipsous, Samos, Rhodes, Symi, Nisyros and Kos.
Map information of Leros Island