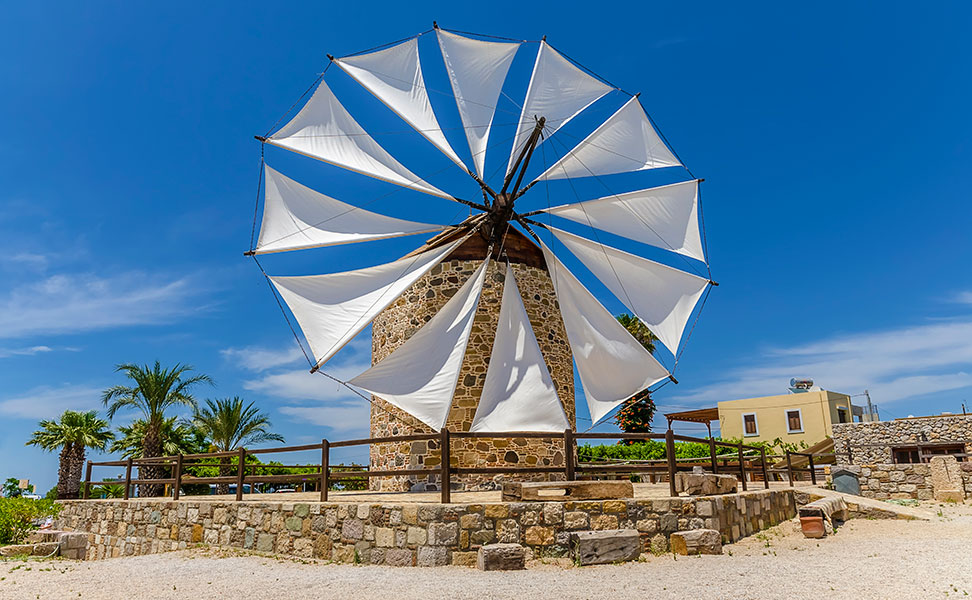 Antimachia village of Kos
With a name that has remained unchanged for three millennia, Antimachia is one of the most well-known traditional settlements of Kos and the Dodecanese Islands in general, already inhabited in the late Neolithic age.
Built on a small bluff in the center of the island and just 1.5 kilometers from the airport, Antimachia offers a natural setting that is second to none. The approximately 2,000 inhabitants of the village work in both tourism and farming, yet are simultaneously almost all music and dance lovers, with many talented village musicians on a personal mission to safeguard traditional Greek music.
Antimachia is a lively, bustling village, especially on traditional feast days, including the feast of the Apostles on June 30th, the feast of the Assumption on August 15th with its array of festivities, the Honey Festival at the end of summer offering visitors tastes of the many kinds of honey and sweets the area is noted for, as well as the Wine Festival in early September with plentiful free wine and mezes (snacks) accompanied by music and dancing into the small hours of the morning.
Map information of Antimachia – Kos Island