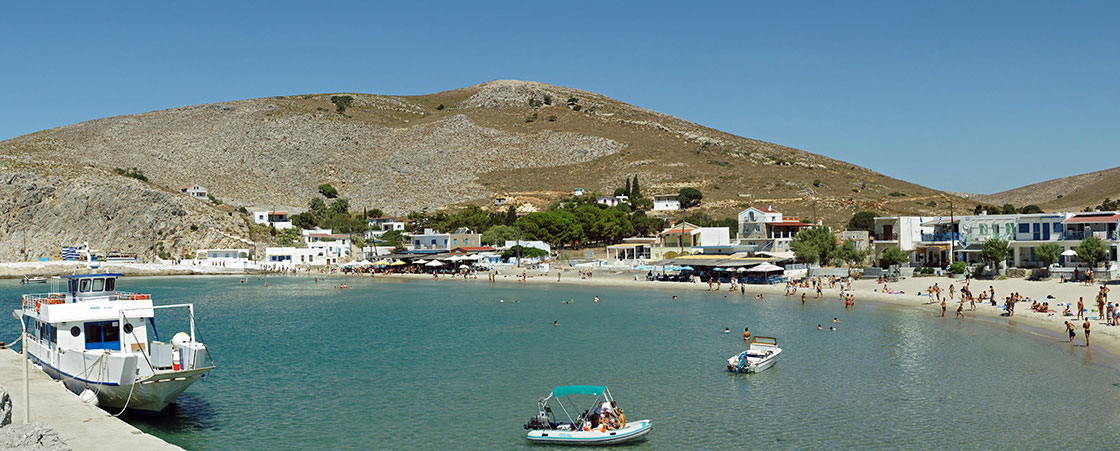 Info about island of Pserimos
Also known as Kapari, Pserimos is a tiny island with just 130 inhabitants, yet it is an ideal choice for a day trip from one of the neighboring islands, or even from Turkey.
During the summer months, visitors arrive daily on Pserimos in private boats or as part of organized excursions from nearby locations such as Kalymnos, Kos and the neighboring coast of Turkey to enjoy the island's crystal-clear waters and fresh fish, served in small tavernas right on the beach.
On this islet with its little harbor, life revolves around the bay of Avlakia in the south, because there are no roads and no motorized vehicles on the island.
Map information of Pserimos Island