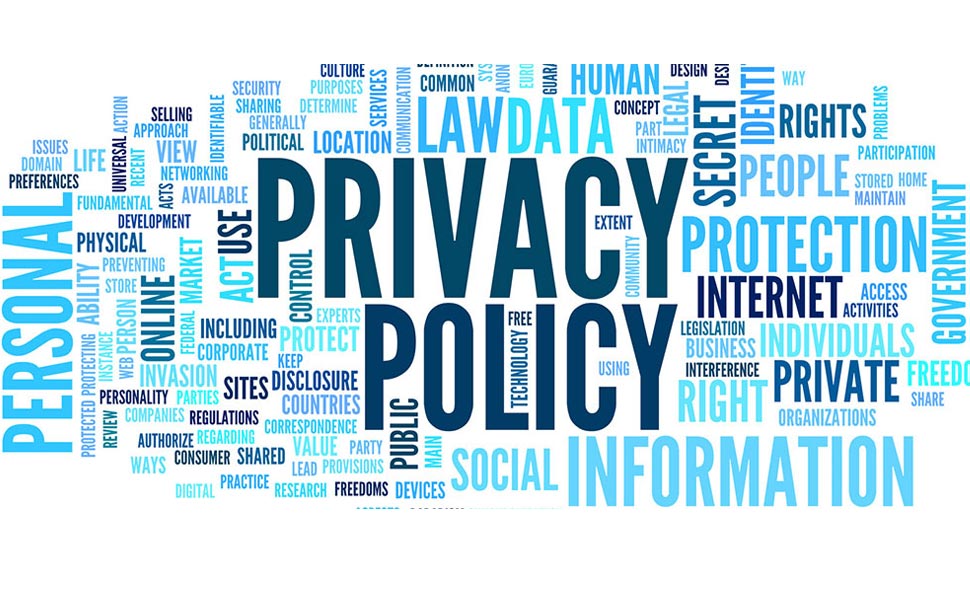 Effective date: 1 April 2020
1. Overview
Kos4all has developed this Privacy Policy to inform you and explain how Kos4all under the capacity of a Data Controller, may collect, retain, process, share and transfer your Personal Data when you visit our Sites or use our Services, in compliance with applicable General Data Protection Regulation(GDPR).
You have the right to make a complaint at any time to your country's supervisory authority for data protection issues. In Greece competent Authority regarding the Protection of Personal Data is the Hellenic Data Protection Authority: https://www.dpa.gr/. We would, however, appreciate the chance to deal with your concerns before you approach the data protection authority, so please contact us in the first instance using the contact details below.
Contact information:
Full name of legal entity: Kos4all Tours & Travel Services P.C.
Contact email addresses: dpo@kos4all.com or privacy@kos4all.com
Postal address: Mastichari, 85302, Kos, Greece
2. Definitions
Kos4all means Kos4all Tours & Travel Services P.C. and subsidiaries or affiliates. In this Privacy Statement, Kos4all is sometimes referred to as "we," "us," or "our," or "Kos4all.com" depending on the context.
Services mean any products, services, content, features, technologies, or functions, and all related websites, applications, and services offered to you by Kos4all.
Sites mean the websites, mobile apps, official social media platforms, or other online properties through which Kos4all offers the Services and which has posted or linked to this Privacy Statement.
User means an individual who uses the Services or accesses the Sites and has established a relationship with Kos4all (for example, by booking a service and agreeing to the Kos4all Terms & Conditions) or otherwise uses the Services as a buyer, seller or other types of participant to a transaction. Sometimes referred to as "Customer" or "you" or "your".
Personal Data means information that can be associated with an identified or directly or indirectly identifiable natural person. Personal Data can include, but is not limited to, name, postal address (including billing and shipping addresses), telephone number, email address, other financial account information, account number, date of birth, and government-issued credentials (e.g., driver's license number, national ID, passport number).
Data Controller is the legal person who determines the purpose and means of the processing Personal Data.
Disclosure means making Personal Data accessible.
3. What kind of Personal Data Kos4all collect?
Kos4all may collect by you, use, store and transfer different kinds of Personal Data, which we have grouped together as follows:
Identity Data includes first name, last name, username or similar identifier, title, date of birth, or age.
Contact Data includes email addresses and telephone numbers.
Financial Data includes bank account and payment details.
Transaction Data includes details about payments to and from you and other details of Services you have purchased from us.
Technical Data includes internet protocol (IP) address, your login data, browser type, and version, time zone setting and location, browser plug-in types and versions, operating system and platform and other technology on the devices you use to access this website.
Profile Data includes your username and password, purchases or bookings made by you, your interests, preferences, feedback and survey responses.
Usage Data includes information about how you use our website and Services.
Marketing and Communications Data includes your preferences in receiving marketing from us and our third parties and your communication preferences.
Health Data provided by you to serve you better and meet your particular needs (for example, the provision of disability access).
4. Why do we retain Personal Data?
We will only retain your Personal Data for as long as necessary to fulfill the purposes we collected it for, including for the purposes of satisfying any legal, accounting, or reporting requirements.
In some circumstances, we may anonymize your personal data (so that it can no longer be associated with you) for research or statistical purposes in which case we may use this information indefinitely without further notice to you.
5. Why and how do we process Personal Data?
We will only use your Personal Data when the law allows us to.
Most commonly, we will use your Personal Data only:
Where we need to perform the contract, we are about to enter into or have entered into with you.
Where it is necessary for our legitimate interests (or those of a third party) and your interests and fundamental rights do not override those interests.
Where we need to comply with a legal or regulatory obligation.
When you have provided us with your explicit consent to do so.
In case we rely on consent as a legal basis for processing your Personal Data, please note that you have the right to
withdraw your consent at any time by contacting us using the contact details.
6. Do we share Personal Data?
To best serve you, we may share your Personal Data with service providers that provide support services to us or that help us market our products and services. Service providers are third parties who perform services on our behalf.
And in order to facilitate your travel arrangements, we will often need to share your Personal Data with third parties such as travel agents, tour operators, transfer companies, rental car companies, hotels, immigration authorities and other organizations involved in making your travel arrangements.
Your Personal Data might be disclosed to law enforcement and other governmental authorities if and as required by applicable law.
As with any other business, it is possible that in the future Kos4all could merge with, or be acquired by, another company. If such an acquisition occurs, you consent to the successor company having access to the information maintained by Kos4all, including customer Account Information, and such successor company would continue to be bound by this Privacy Policy unless and until it is amended.
7. Third-party hyperlinks
Sites may contain links to third-party websites, microsites, plug-ins, and applications. Please be aware that clicking on those links or enabling those connections may allow third parties to collect or share data about you.
We do not control these third-party websites and we are not responsible for their privacy policies or practices. Therefore, whenever you make use of these links or microsites or when you leave our website, please review the privacy policies of the third party.
8. How do we use cookies and other similar technologies?
Kos4all uses cookies and other similar technologies on the Website.
A cookie is a small amount of data that is placed in the browser of your computer or on your mobile device in order for you to be recognized as the same user across the pages of our website, in order to allow your choices (e.g. language, preferences) to be remembered and in order for you to be recognized when you return to our website.
When you visit and/or use and/or browse Sites, the Kos4all.com may collect certain information (e.g. IP address, browser used, mobile device advertising ID operating system, referring URLs, language settings, logs on actions taken such as the content on which you may click while browsing our Site, and dates and times you access or use our Sites. ). Cookies may be delivered by us (first-party cookies) or delivered by a third-party partner or supplier (third-party cookies).
Below you will find the different Cookies' categories used by Sites.
Essential or 'Strictly Necessary' Cookies. These cookies are essential for the running of our Services. Without these cookies, parts of our websites would not function. These cookies do not track where you have been on the internet and do remember preferences beyond your current visit and do not gather information about you that could be used for marketing purposes. These cookies are usually session cookies which will expire when you close your browsing session.
Personalized Experience and Offers
We use cookies to personalize content and ads, to provide social media features and to analyze our traffic. We also share information about your use of our site with our social media, advertising and analytics partners
The Kos4all.com may also allow Google to use its cookies and other tracking technologies on the Website (Google Analytics, Google Tag Manager, Google AdWords) for analytical and advertising purposes.
For more information about cookies please visit https://www.allaboutcookies.org/
You can set your browser not to accept cookies, and the above website tells you how to remove cookies from your browser.
However, in a few cases, some of our site features may not function as a result.
To change your cookie settings on the Sites, please click the Manage Cookie link in the footer of the website. To manage settings for third-party cookies and similar technologies, which are not covered by this privacy policy, please refer to your browser settings.
9. What are your data protection rights?
Kos4all would like to make sure you are fully aware of all your data protection rights. Every user has the following rights:
The right to access – You have the right to request us for copies of your Personal Data we hold about you.
The right to rectification – You have the right to request correction of the Personal Data we hold about you. You also have the right to request us to complete the information you believe is incomplete.
The right to erasure – You have the right to request the erasure of your Personal Data, under certain conditions.
Note, however, that we may not always be able to comply with your request of erasure for specific legal reasons which will be notified to you, if applicable, at the time of your request.
The right to restrict processing – You have the right to request that we restrict the processing of your Personal Data, under certain conditions.
The right to object to processing – You have the right to object to Kos4all's processing of your Personal Data, under certain conditions.
The right to data portability – You have the right to request us to transmit the data that have been collected to another organization, or directly to you.
You will not have to pay a fee to exercise any of your rights. However, we may charge a reasonable fee if your request is clearly unfounded, repetitive or excessive taking into account the administrative costs of providing the information. Alternatively, we may refuse to comply with your request in these circumstances informing you why this is not possible.
If you would like to exercise any of these rights, please contact us by requesting and completing a Subject Access Request (SAR) and will try to respond within thirty (30) days.
10. How do we protect your Personal Data?
The Kos4all.com makes reasonable efforts to have in place and maintain technical and organizational security measures to ensure confidentiality, integrity, and security appropriate to the risk associated with the processing of Personal Data.
These security measures include firewalls, data encryption, physical access controls to our data centers, and information access authorization controls.
11. Can children use our services?
Our products and services are not directed at minors under the age of 18. Valid parental consent is required in order Kos4all to collect and process Personal Data of minors.
12.Changes and Updates
We may revise this Privacy Policy from time to time to reflect changes to our business, the Sites or Services, or applicable laws.  The revised Privacy Policy will be effective as of the published effective date.
By using the Sites after the publication of the amendments, you automatically accept such amendments.