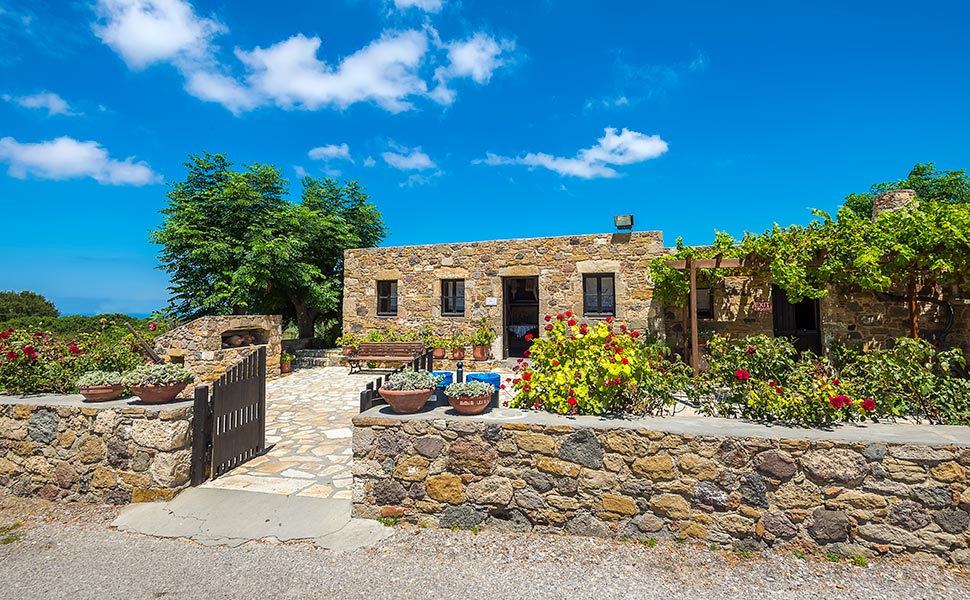 Folk museum – Traditional house of Antimachia
A house that is a veritable recreation of a traditional early 20th century dwelling yet built-in 1980, the Traditional House of Antimachia takes visitors back to a time when people's lives were scented with the salty aroma of their labors and beautified by the small, "human" things in life.
A one-story construction built entirely of stone, the house consists of the "formal" home where the family lives, the stables, loom and bakery oven where bread would have been baked daily, and the bedroom-kitchen area: cooking and rest nestled side-by-side.
A not-so-distant era that seems so far removed from our contemporary reality, its traditional tools, costumes, musical instruments and photographic documentation thereof reminding us of this poignant moment in time.
Map information of Traditional house – Antimachia – Kos