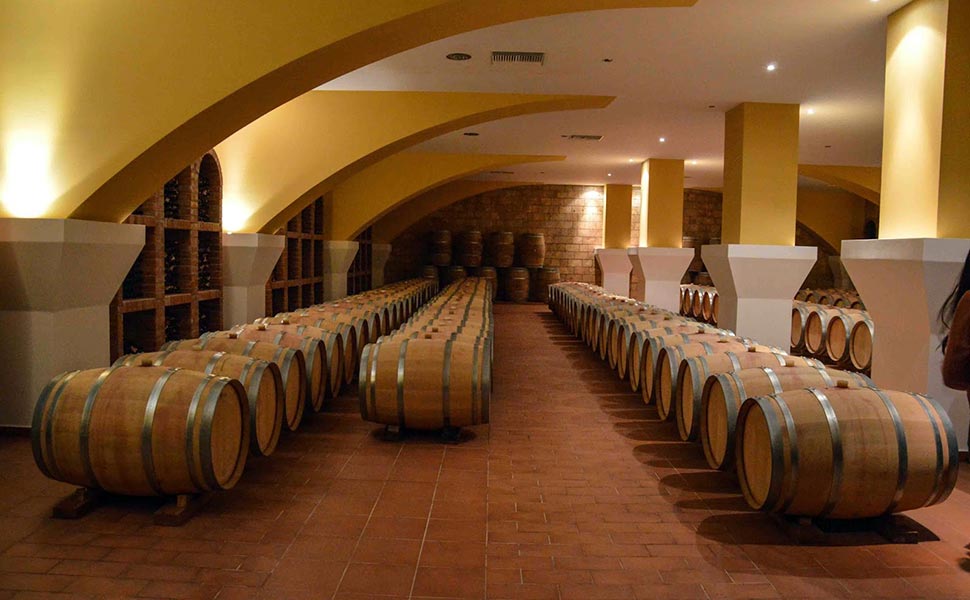 Triantafyllopoulos Winery, Vineyards
Triantafyllopoulos Vineyards, one of the most popular wineries on the island of Kos, is located in the area Miniera at the foothills of Mountain Dikeos and is open to the public.
The winery, in a privately owned vineyard of 30 acres, is equipped with state-of-the-art machinery.
On the ground floor, you can see the grapes reception area, presses and stainless steel vinification of the latest technology.
In the basement, you can see cellars of high quality and aesthetics with French oak barrels for the ageing of wines.
In another room ready bottles are stored in the dark in a horizontal position so that the cork gets wet; red wine bottles for ageing and maintenance and all the rest for storage until their marketing to the consumer.
You will find wines for all tastes from the best varieties of grapes, such as Malagouzia, Assyrtiko, Athiri and, also, Cabernet Sauvignon, Syrah, Chardonnay, etc.
The winery also operates as a venue for multiple events. Some venues of particular interest are:
Room in the cellar for dinner for 20 people for special events
Interior capacity of 100 people for a seated dinner buffet and 200 people for a cocktail party
The outdoor capacity of 500 people for a seated dinner buffet and 700 people for a cocktail party
Outdoor pool
At the same time, while you are guided all around the winery you will have the feeling that you are in a museum as a lot of old objects are displayed and there is also a permanent exhibition with works of Greek painters.
Visit it, get a tour of the winery premises by the trained staff, taste the delicious Koan wine, feel the hospitality of the Triantafyllopoulos family and "get drunk" on beauty, quality and warmth!
Map information of Triantafyllopoulos Winery – Vineyards, Kos