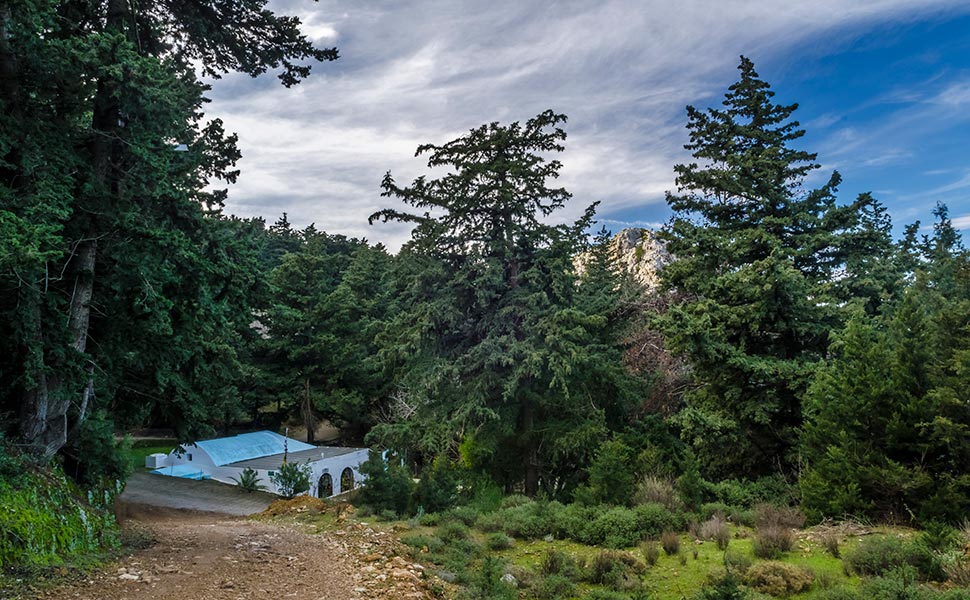 About Mount Dikeos in Kos
With an altitude of 846 meters, Mount Dikeos is the highest mountain on the island of Kos. This limestone, marble, plutonite (igneous magmatic rock) and volcanic rock mass is covered in fragrant pine trees and brushwood that dot its precipitous cliffs dropping off to the sea below and small ravines that line its face.
In antiquity, the mountain was known as Oromedon, Orion and Dikeon, while traces of medieval settlements have been found as well as water reservoirs and clay objects that attest to the human activity present on the mountain from ancient times.
Today, the mountain's lush vegetation hosts and protects a number of birds of prey.
Map information of Mount Dikeos – Kos Island