Sunset Balcony taverna in Zia village
As its name suggests, Sunset Balcony taverna is the ideal place to experience on of the most beautiful sunset of the Kos island, in picturesque village of Zia. While the colors of the sky blend into one another at sunset, you can only breathe and enjoy the sight.
Apart from the pleasure of the soul, you are going to nourish your body, too. Sunset Balcony has a long list of homemade dishes (salads, appetizers, main dishes, desserts) that will not leave you unmoved and certainly not hungry! Let's note that all dishes are made by local products.
You are definitely going to stay happy by the fast and friendly service. It also has a small parking lot.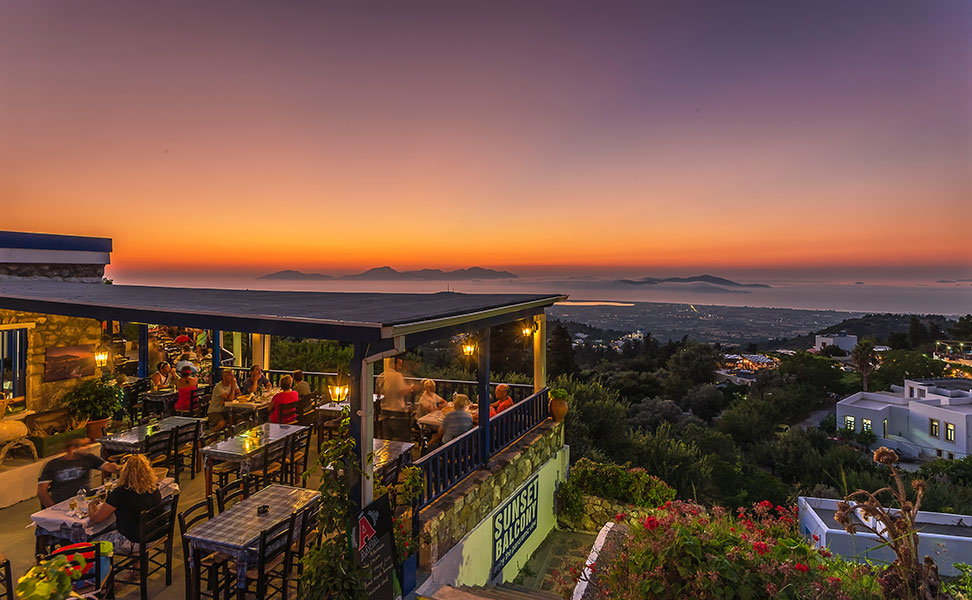 Map information for Sunset balcony taverna – Kos island