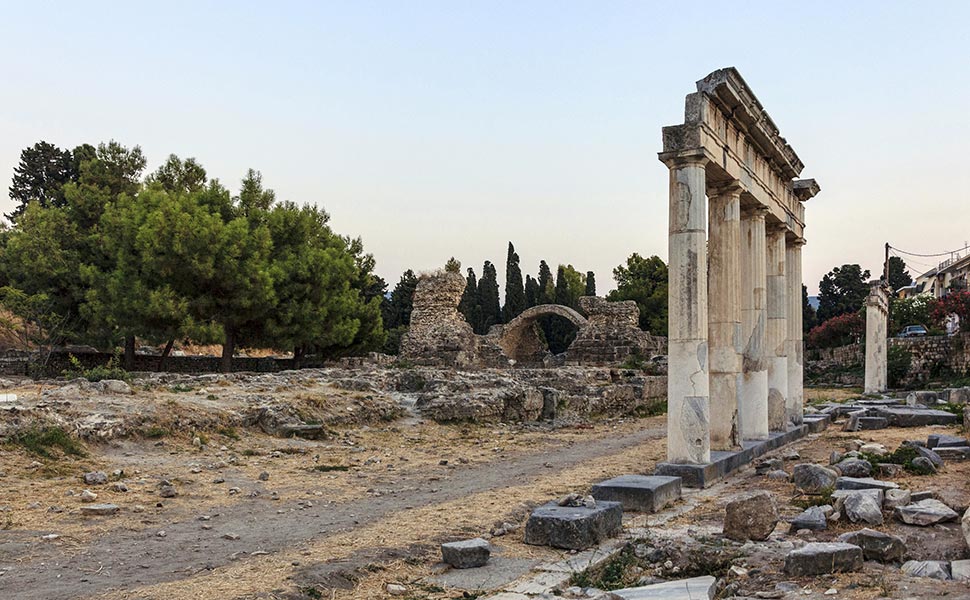 Western Archeological Zone of Kos
Opposite the ancient theater extends an exceptionally important archaeological area (zone), part of the city that was abandoned in the Middle Ages, during the time of the Knights of St. John. When it was excavated, significant island structures and monuments came to light once again.
Harbor Baths: Constructed in the 3rd century BC, the baths consisted of a circular room off of which led porticoes lined with special bricks for heating, as well as ovens built under vaulted sections most probably for the same purpose.
The Northern Baths: Dating from the 3rd century AD, and likely located adjacent to the Hellenistic period gymnasium, the Northern Baths consisted of a building containing a long hall, parts of which have collapsed.
The Western Baths: Built in the 3rd century AD, the Western Baths were used as an early Christian basilica following the 469 AD earthquake. The building is trapezoidal in shape, while on the side of the structure a room was found whose floor was decorated in one of the largest and most impressive mosaics found on Kos.
Stadium: Built during the first half of the 2nd century BC, the stadium is located facing the chapel of Agia Anna, is approximately 180 meters long and 30 meters wide, and boasts both Doric and Ionic architectural elements.
Ksiston or Ksistos Road of the Gymnasium: The impressive detail of this 2nd century BC structure, located just south of the Stadium, bears witness to the grandeur of Kos during the Hellenistic period.
Paved Road (Cardo): The road was constructed in the 3rd century AD of local amygdalopetra (a kind of travertine limestone), and one can see the tracks left by the vehicles of that time even today.
The Limestone Portico: East of the Cardo is the Limestone Portico, a structure of the 4th and 3rd centuries BC, which was added to during the Roman period.
The Forica of the Baths or Nymphaeum: A structure made using cast masonry dating from the 3rd century AD, it was excavated in 1938 and subsequently restored in 1940. The building has remarkable flooring made of marble and mosaics in geometric patterns, while a well stands in the center of the courtyard. The 469 AD earthquake did significant damage to the structure.
The road of the Porticos (Decumanus): One of the arched streets like those constructed in many cities of Asia Minor and Eastern Africa during the Roman Imperial period. Its tiles were made of local amygdalopetra (a kind of travertine limestone), prasinopetra or green limestone.
Residential zone with houses containing mosaics and other finds: A characteristic feature of these houses is their central courtyard and small latrine, while the homes bear traces of reconstruction of older Hellenistic houses destroyed in the 142 AD earthquake. The wall construction technique of the time is evident and of special interest, as are the mosaics decorating the floors that date from the 3rd century AD.
Map information of Western Archeological Zone – Kos Island