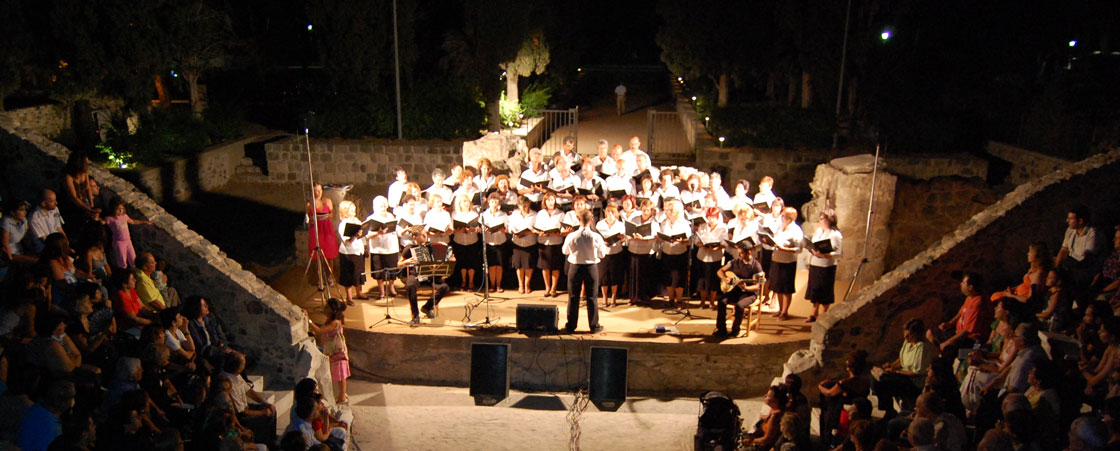 Summer cultural events – Hippocratia
The island's largest and most famous festival, the " Hippocratia ", in honor of the great Hippocrates, who was from the island and one of world history's most noted figures.
The events included in the festivities last three whole months, from the beginning of June to the end of August, and are mostly cultural and athletic in nature.
Theatrical performances, musical concerts, classical and modern dance performances by both Greek and international troupes, traditional dancing, painting, sculpture and photography exhibitions, scientific roundtable discussions and conferences, film festivals, creative workshops for children inspired by the works of distinguished Greek musicians, poets and writers, performances of ancient drama, basketball tournaments and equestrian shows are all part of this grand festival whose creative spirit sweeps the island and inspires locals and visitors alike.