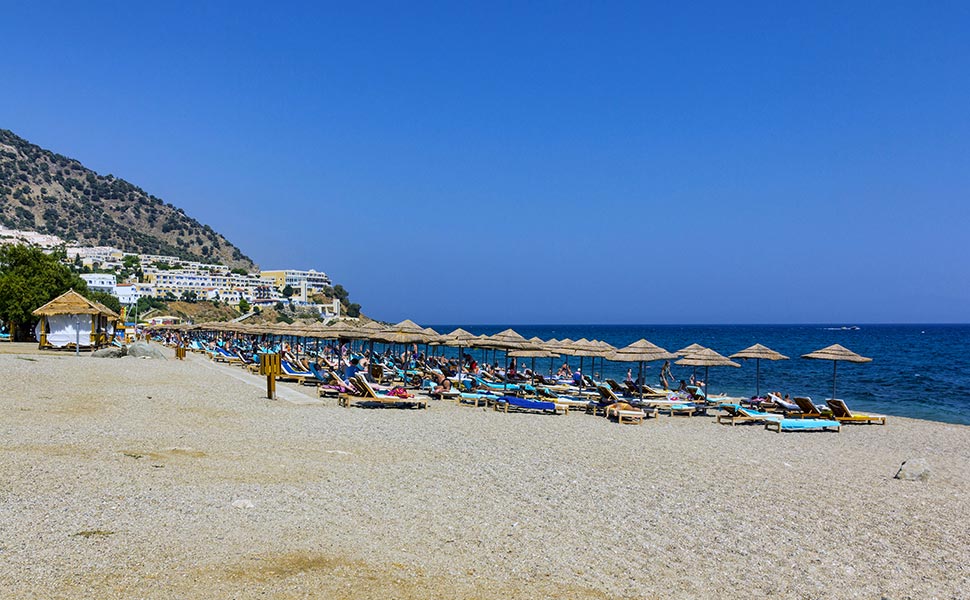 About Kardamena beach Kos
Its sparkling white sand and the fact that there are both organized and non-sections of the beach make Kardamena a popular destination year after year.
This 3-kilometer long beach boasts umbrellas, sun chairs and water sports activities along most of its coastline, and peaceful shade under the trees and sand dunes on the right-hand side of Kardamena village for those so inclined.
In short, Kardamena beach offers something for everyone.
Map information of Kardamena beach – Kos Island