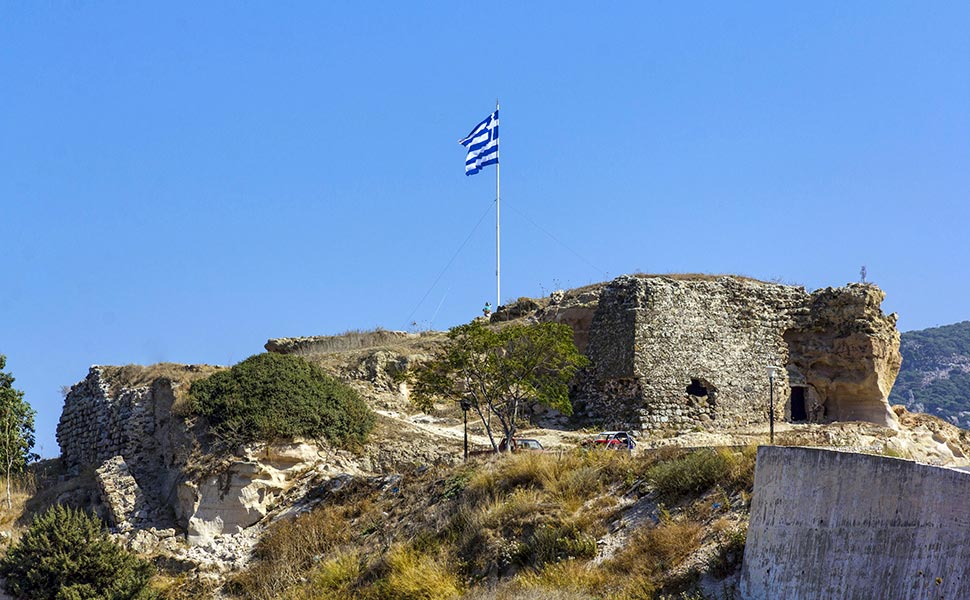 About Kefalos castle
On top of a hill on the southeastern end of Kefalos, where the island's first capital city was located in antiquity, lie the Byzantine remains of Kefalos castle dating back to 1420.
Constructed of stones that were small in size, the castle of Kefalos was damaged beyond repair in the powerful 1493 earthquake that rocked the island, and as a result, was abandoned in 1505.
Today, visitors can admire the stunning panoramic view of the bay of Kefalos from this vantage point.
Map information of Kefalos castle – Kos Island