About Jewish Synagogue of Kos
There was a Jewish community on Kos from at least the 2nd century BC, with an uninterrupted presence until the arrival of the Knights Templar who expelled them in the 14th century AD.
However, the Jewish community once again returned following the Ottoman occupation in the 16th century, to later be completely banished by the Nazi Germans during World War II.
The Jewish Synagogue in Kos was rebuilt on the site of a previous synagogue leveled in the devastating 1933 earthquake and today operates as a cultural center. Next door to the synagogue is the residence of the Rabbi.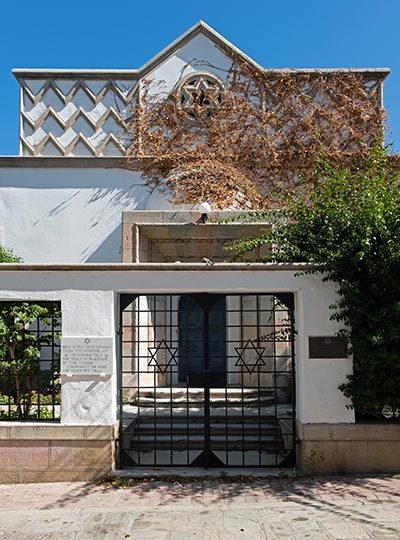 Map information of Jewish Synagogue – Kos island