About Mosque of Gazi Hasan – Loggia
As its name suggests, the mosque was built by Gazi Hasan Pasa, the Ottoman admiral of the Kos island in 1786. Its construction, as with that of many other churches and newer buildings, was based on material acquired from the ruins of the ancient city.
The mosque of Gazi Hasan Pasa, a two-storey structure housing this Muslim place of worship, also contains a fountain where the faithful washed their feet prior to entering the mosque's interior. The fountain sits in the shade of the Plane Tree of Hippocrates.
Another impressive Muslim monument from the Ottoman period is the square mausoleum housing the stone sarcophagus of Hatzi Pasa.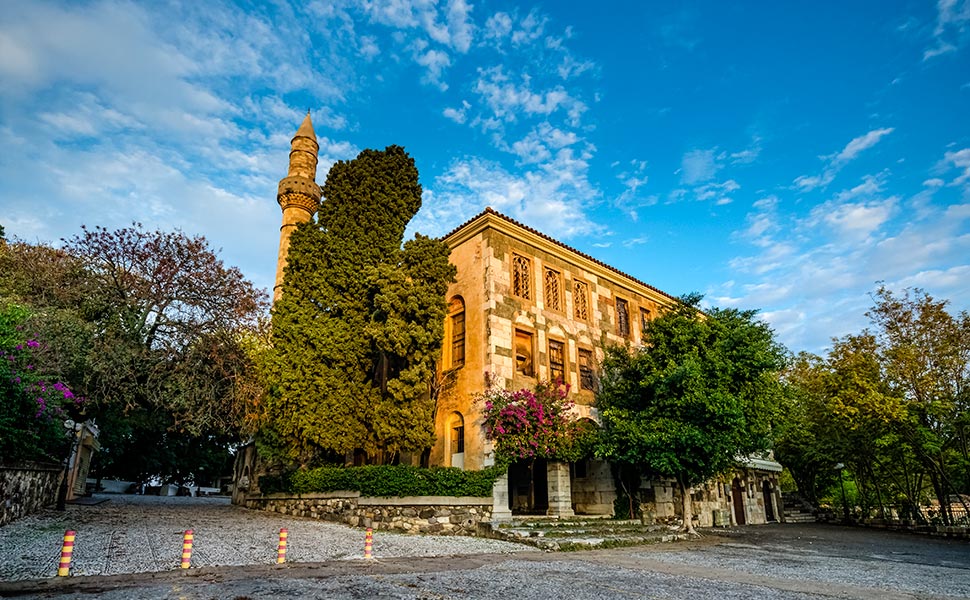 Map information of Mosque Lotzias – Kos Island